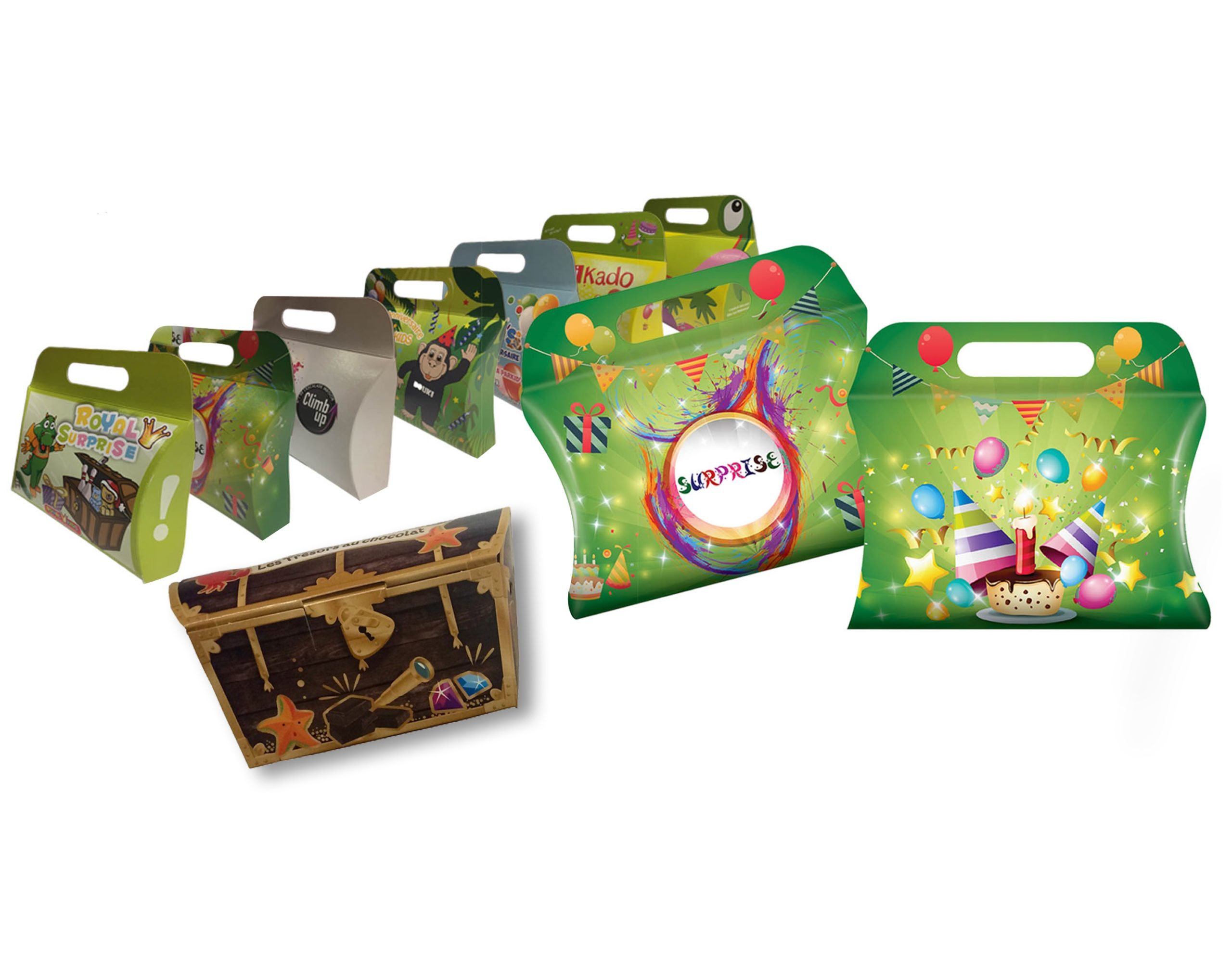 Custom boxes
Custom-made shapes and design
You wish to retain your young customers, increase your average basket or bring real added value to your establishment ?
Our surprise boxes, our birthday boxes and our custom-made lunch boxes will satisfy young and old alike !
And we offer a "turnkey" service with boxes already assembled and packaged (games, sweets and other balloons of your choice)… All you have to do is distribute them !
Large selection in stock
You don't have the time or the volume necessary for a custom-made manufacturing ? No problem, we have a wide choice of surprise boxes and lunch boxes at your disposal.
Several themes and universes are available ! We also have a large stock of games and sweets to complete your offer.